| | | |
| --- | --- | --- |
| | Orlemann Art - the artwork of Valerie Orlemann | |
thoughts of a shy painter
Wow, I've been gone a while. Since my last post I did a lot of painting. And several shows. But then I was diagnosed with cancer, had major surgery, and radiation treatments. Somehow the desire to blog evaporated. Well. Here I am again.

In the aftermath of treatment, I was a wreck. Tired, in pain. And painting badly. A kindly friend made it her mission to get me out painting again. It was hard. It hurt. Still does, some. But after a couple of months I started being able to turn out a good painting or two. Then I did a solo exhibit featuring my new work. It went really well. Then weariness set in. I've been through a few cycles of post surgical depression, so I assume it was more of the same. My kind friend has moved on, so this time I have allowed myself to relax. I paint a little--I have a huge supply of unfinished plein air paintings to clean up--but I'm also enjoying time with my husband and daughter, biking, hiking, cooking, doing a little gardening. I'm doing a lot of thinking, trying to recover my sense of joy and purpose in life and in art. Some of those thoughts may make it into this blog.
Powered by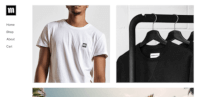 Create your own unique website with customizable templates.